Silent Event Equipment
Our silent event equipment consists of professional grade UHF stereo headphones and transmitters. These enable a working range of up to 300m in an open area.
The system can be completely powered by the in-built batteries. This opens up all sorts of possibilities. You can now have a dance party at the beach, in a glade in the bush, at the top of a mountain. Wherever you like… Climb a hill and watch a sunset with your favourite tunes, all without disturbing anyone!
We have a number of packages available, or let us know your requirements and we can build a package for you. More details on packages and prices here: https://kiwisilentdisco.co.nz/silent-disco-hire-rates-prices/
Professional Silent Disco Wireless Headphones:
Adjustable padded head-band
Flick button volume control
Active noise reduction for crystal clear sound
3 selectable channels indicated with coloured LEDs (Red/Green/Blue)
LEDs that flash in time with the music
Rechargable lithium ion batteries with a working time of 8-10 hours. Charging time approx 3hrs via USB
3.5mm audio jack input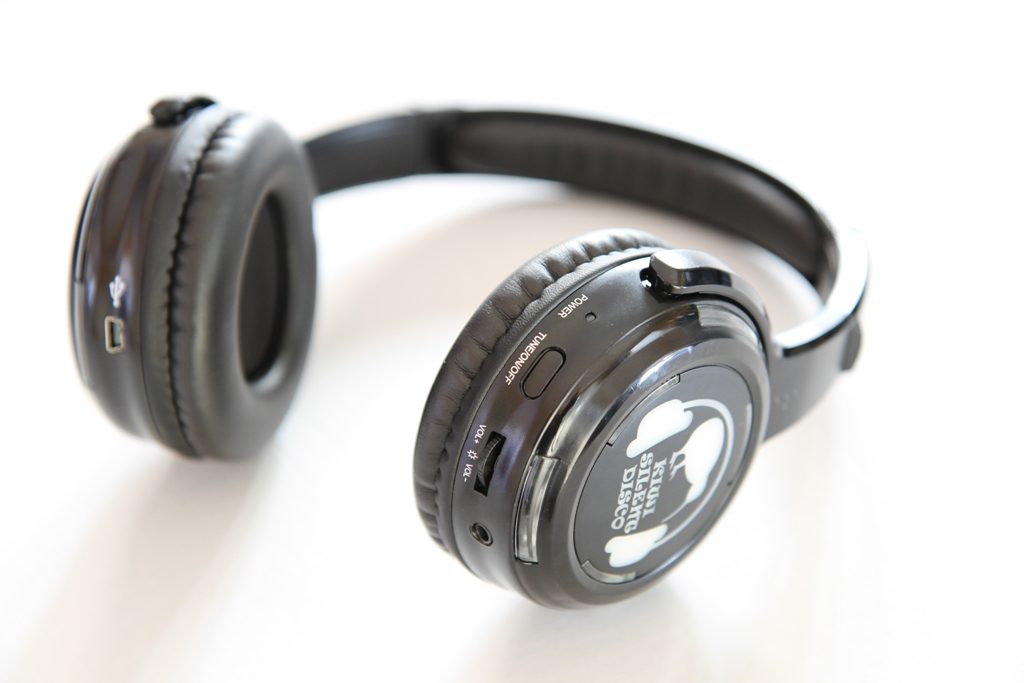 Silent Event Transmitters:
Low-Power mode – for shorter range, utilising inbuilt Lithium Ion battery for up to 4hrs of use
High-Power mode – for longer range and extended use, connect to mains power using the adaptor provided
3 Channels – set each transmitter to a different channel!
Accessories:
Multiple 16x USB charging leads and power adaptors
3.5mm audio jack lead
3.5mm audio jack to stereo auxiliary adaptor lead
Packaging:
All our silent event equipment comes packaged in flight cases or plastic gasket boxes. All items are checked, cleaned and fully charged before being dispatched. We include 10% (up to a max of 15) extra headphones as standard.